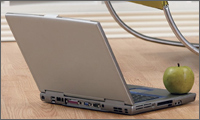 Transcripts
Need a copy of your GED transcript or replacement diploma? Click the link below!
http://www.ged.ky.gov/
Online GED transcript requests
The GED transcript request process is now online – the address is www.ged.ky.gov or go to KYAE's Web site at www.kyae.ky.gov and click on the link under "Related Content" on the right side of the screen. Please encourage students to request transcripts online rather than completing a paper form.
An individual can complete the required information, pay for the transcript online with a
MasterCard or Visa debit or credit card, sign the request electronically, and grant permission to mail the request to a third party. Requesting the transcript online greatly expedites the process. Individuals who do not have a debit or credit card can complete the form online, print the request and mail it to KYAE with payment.